Hi friends!
I've been meaning to write this post for months, but some how I just never got around to getting it done. Do people even read blogs anymore? In any case, if you've made it this far, then I'm pleased to have you and I hope you'll enjoy this post!
If you follow me on Instagram at basha by seema then you probably know that I was excited to share a little dining room refresh we did over the summer. We're still in progress mode, as my light fixture is still on back order.
We've had this glass table and neutral chairs and bench for 13 years and it was time for an update. There was nothing wrong with the table or chairs, in fact it was in pristine condition! No one ever believed we had it for as long as we did. If you know my husband and I personally, then you know we're very particular about our belongings. We lucked out with BiG Z too. He never left stains on any of the chairs or the bench.
When we first started looking for a new table, we knew we wanted something bigger to fit 8-10 people. Our dining area is actually is a large breakfast nook right off the kitchen. Formal separation of spaces is slowly becoming a thing of the past and multifunctional spaces are perfect for today's busy families, and for us, our breakfast nook is ideal.
Since our breakfast nook is quite large, I knew I needed a rug to anchor the space and create a zone that would compliment our kitchen. Our entire main floor is open concept and we've managed to create defined areas for each space and it all pulls in together. I wanted to make sure the dining area would look a little different and some bravado to the space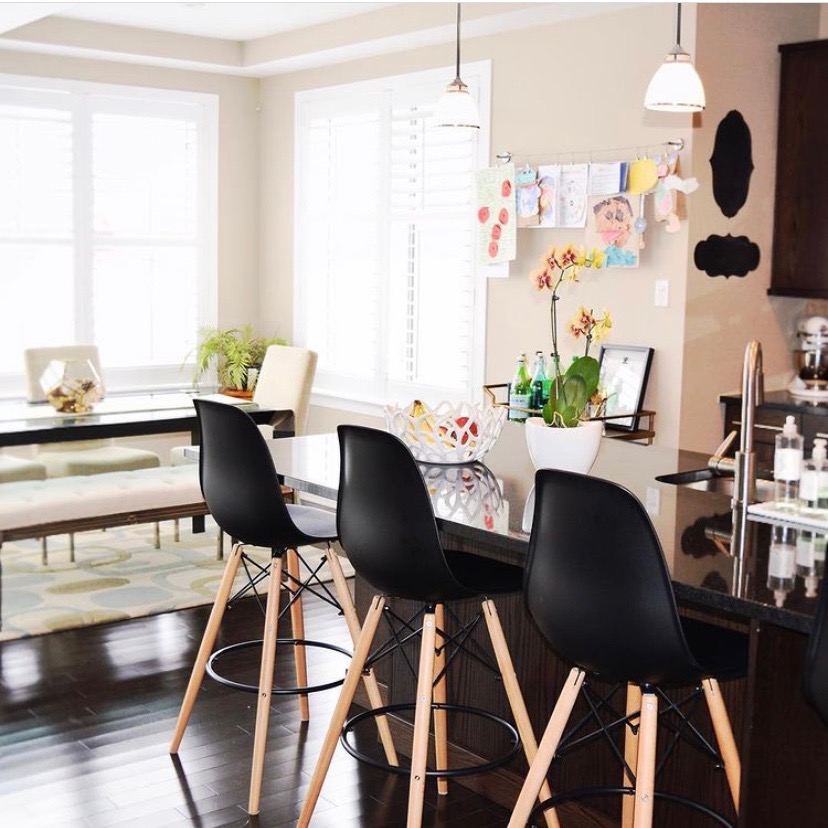 My wish list:
large rug
wooden table
chairs with interest…preferably wooden
black light fixture- mid century/transitional in aesthetic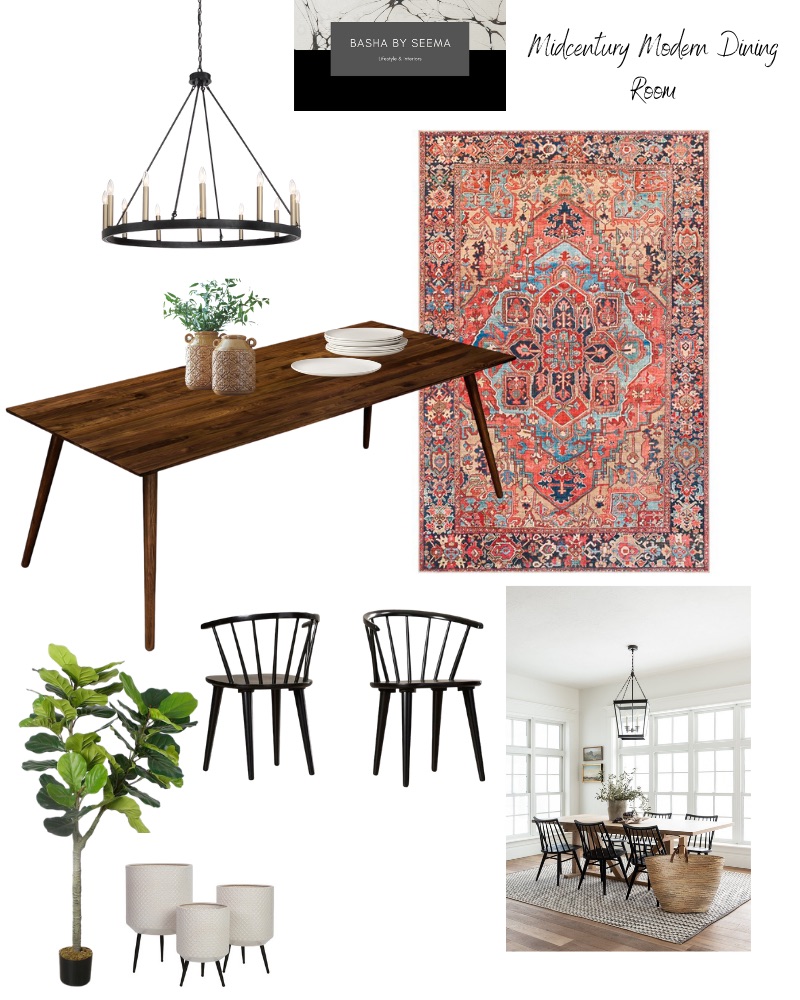 Asef was not feeling the wooden chairs at all. He needs cushion and padding, so the search for chairs continued.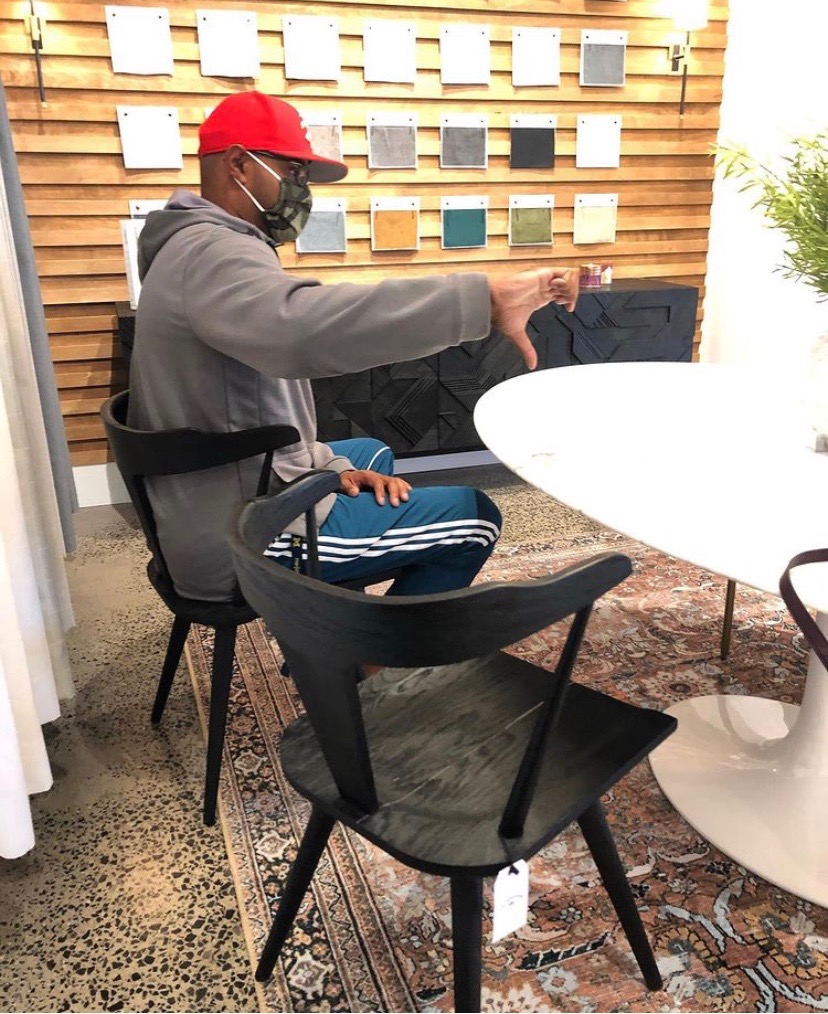 We settled on a mid century style table which we both really love! The table is the walnut seno table from Article. I'll share more of the final look once we have everything pulled together. For now, here are some pics as we're still in progress.