Hi! Welcome to week two of Tip Tuesday. I can't believe I made it to week two. I'll be honest, as much as I love blogging I recall how time consuming it is, but it's so much fun! Let's dive right into this week's tip.
We're talking about mixing and matching furniture pieces in the bedroom. The same rules would apply in any room per se.
Creating a custom space adds more personality and thoughtfulness to any room. Buying matching sets which include a bed, nightstands and a dresser make shopping and decorating convenient, but it also makes a room look lack lustre and flat.
If your bedroom currently has a matching set, and you're looking at switching things up, then start small. Change out the smaller pieces like nightstands.
A few inspo pictures for you to enjoy!
Tips to Remember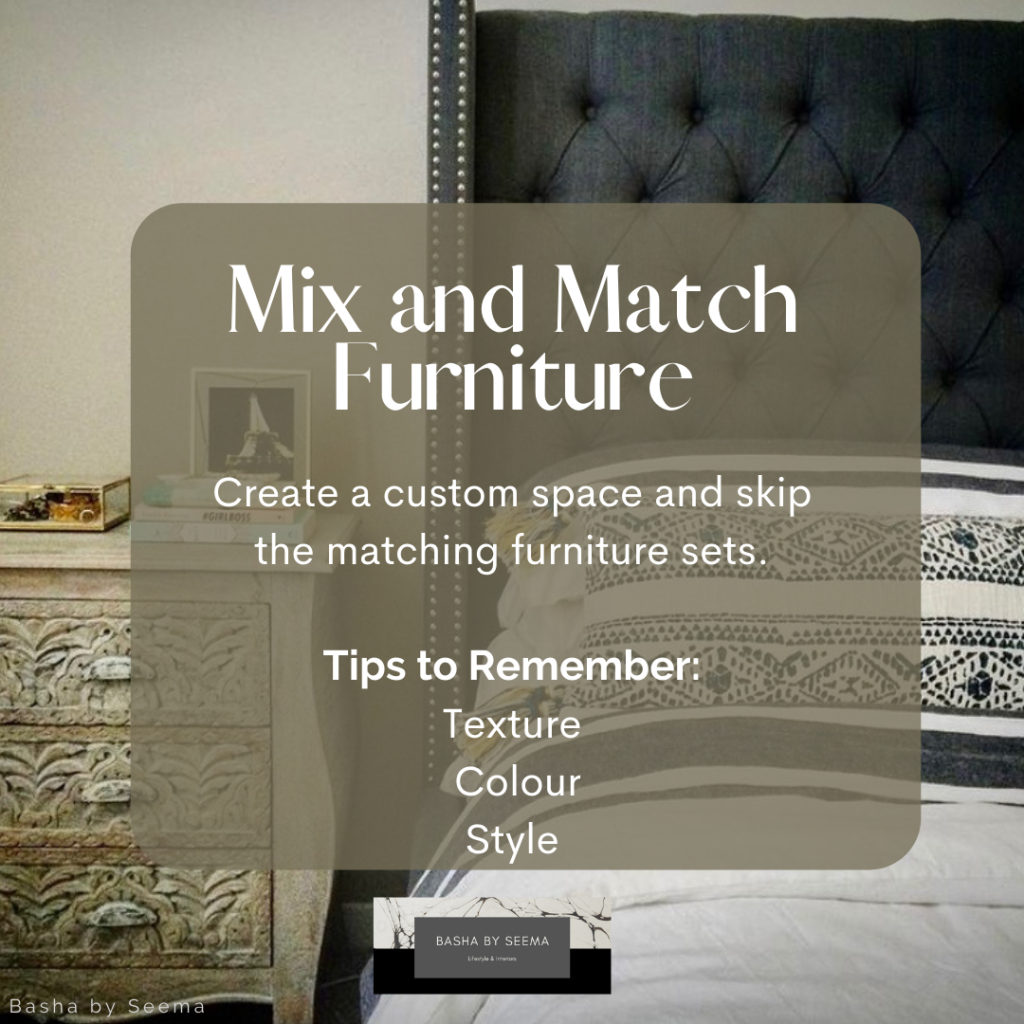 TEXTURE: Create interest by mixing the materials of the furniture. If you have a wood bed, try mirrored, metal, stone, painted wood, glass or lacquered nightstands. Use this same concept for a choosing a dresser.
COLOUR: Avoid "matching" furniture colour to furniture colour. Think about coordinating your furniture with the rest of the room. Your nightstands, dresser or bed can coordinate with the lighting, window treatments, artwork, or rug in the room. If you have a brass chandelier, use brass details in either the nailhead trim of an upholstered bed or in the hardware for nightstands or a dresser.
STYLE: Create a contrast custom look, choose a nightstand that has a completely different style from the bed. If you have a modern bed, try a rustic nightstand or dresser or if you have a traditional bed, try a modern nightstand or dresser. For a less dramatic look, use the same style furniture, but use different textures or colours.
Are you ready to revamp your bedroom? I'd love to help! Whether you need a small refresh or a total overhaul, I'd be happy to help!