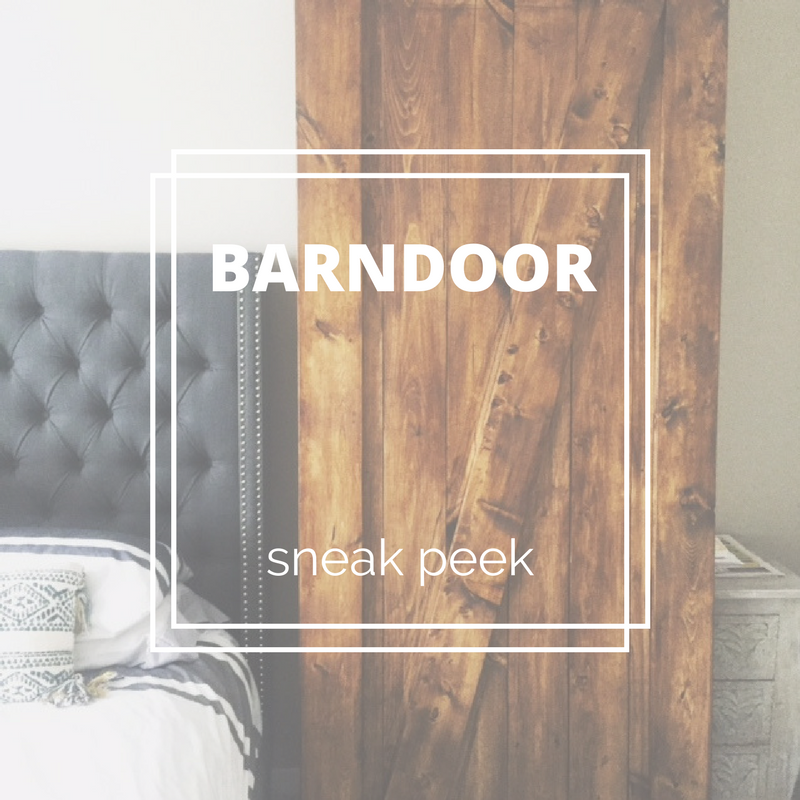 If you've been following me on my social media accounts, then you know I've been waiting for the perfect "doortrait" for months! I'm happy to share a quick sneak peek of our custom built pine barn door! We've been on the look out for a sliding door for the master ensuite but I just couldn't settle on the right one. We finally caved and got someone to make exactly what I wanted!
Here's a quick peek at what we have so far.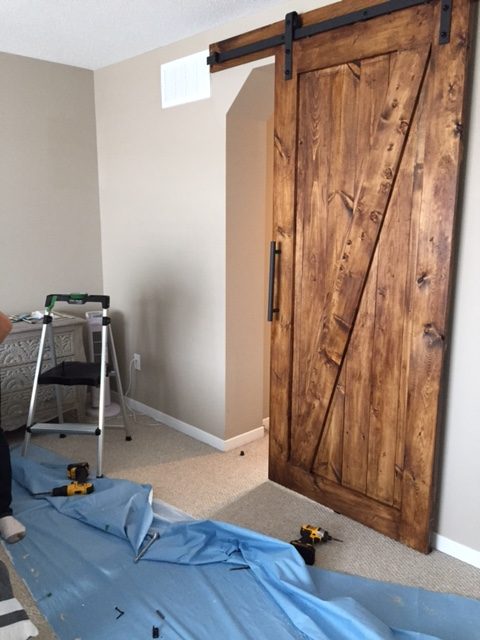 More pics and deets to come…stay tuned.
Happy Monday!