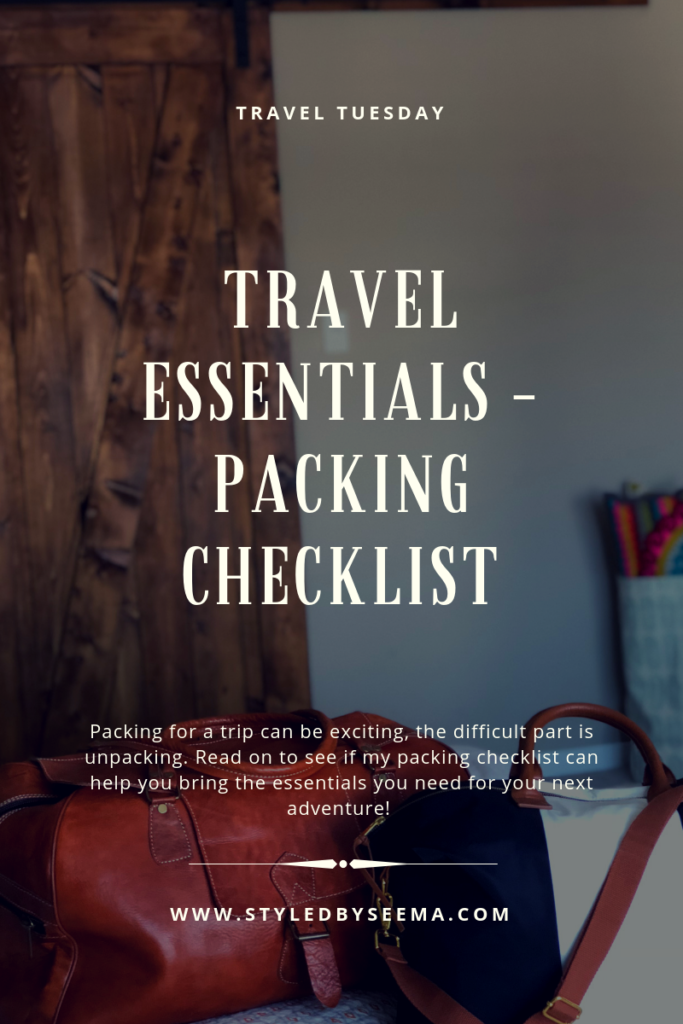 I'm the worst over packer EVER. I feel anxiety over things I may forget. I suffer from the " just in case" syndrome! Then it turns out, sometimes I pack all of the wrong items!
How many times have you packed for a vacation and forgotten something? If I'm being honest, it's happened to me more times than I can count. You'd think I'd be better at packing by now since my family loves to take on new adventures whenever possible right? NOPE!
One way to avoid this from happening is to make a list of all the essentials you need before you pack, but who has time for this every time you plan a trip?  In today's blog post I'm sharing my Travel Essentials-Packing Checklist. 
I created a simple checklist on my phone a while ago that I refer to before I start packing for any trip. My list includes the basics I usually need and I've added items I tend to forget at times.  I've decided to share my list with all of you.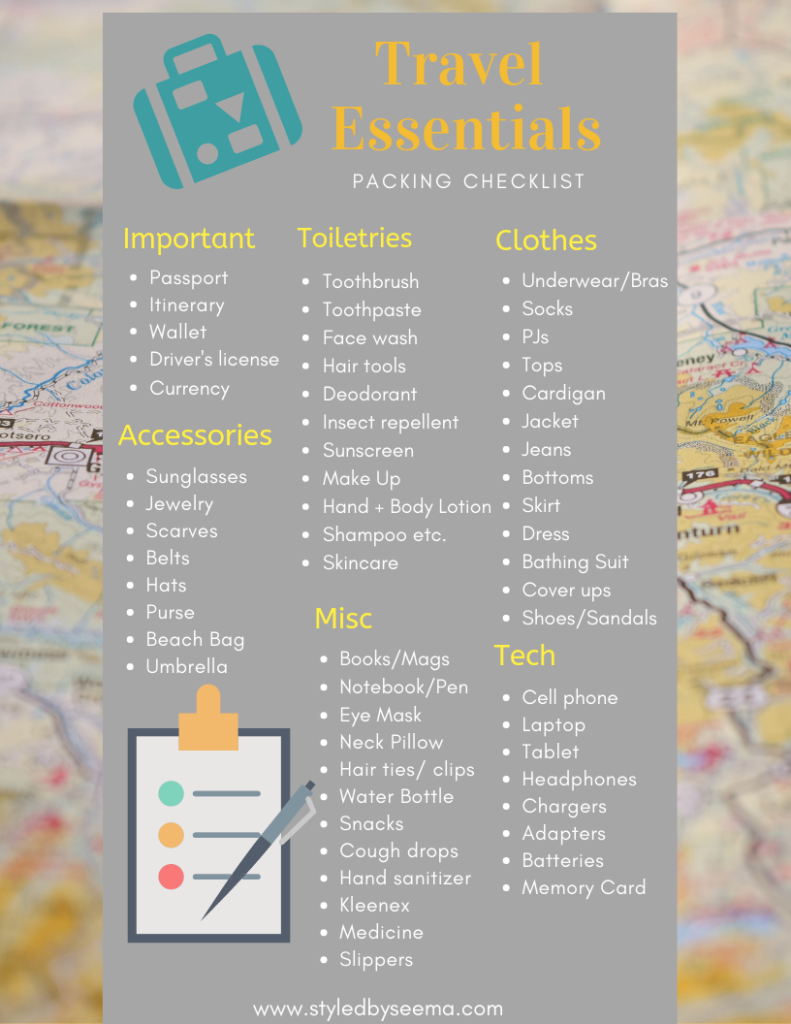 From clothing and accessories to toiletries, tech necessities and miscellaneous items, you'll find almost everything need before your next adventure.
Download my free printable Travel Essentials-Packing Checklist and start packing!
So where's your next adventure taking you?