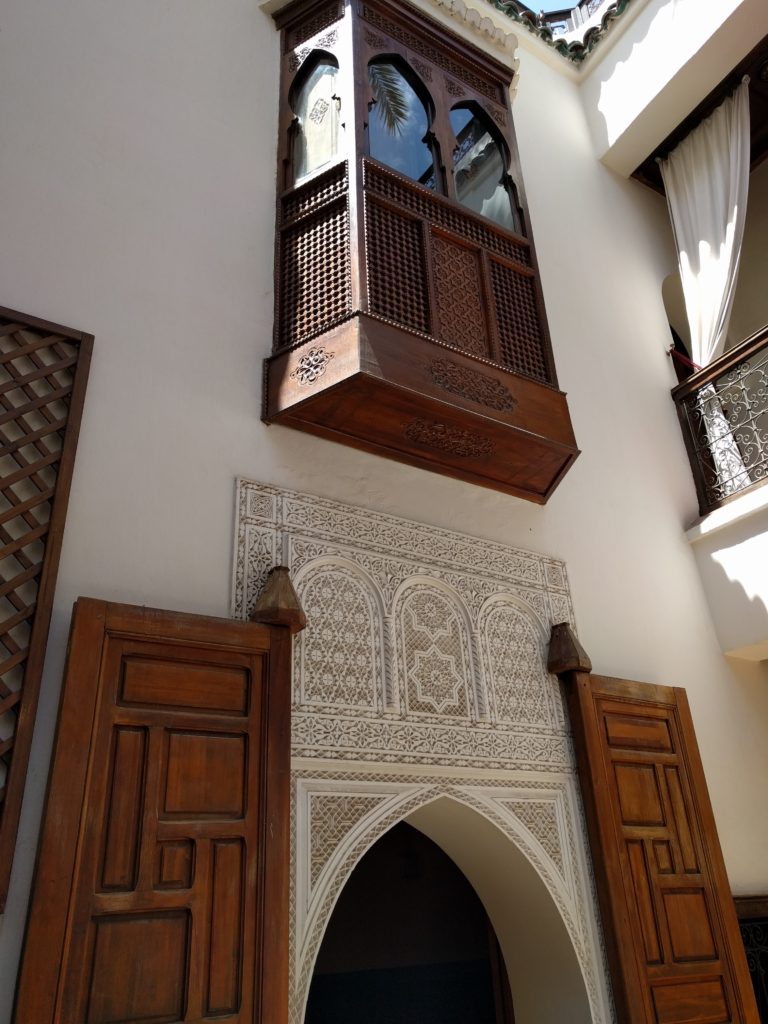 It's been a little over two months since we've been home from our amazing trip to Morocco. I swear we hit the ground running once we landed. With Ramadan, BiG Z's birthday, and friends and family in town, I haven't had much time to get to this blog post!
I've been meaning to do my write up on our amazing stay at the Marrakech Riad Boutique Hotel-Riad Zam Zam and I'm happy to say I'm finally done!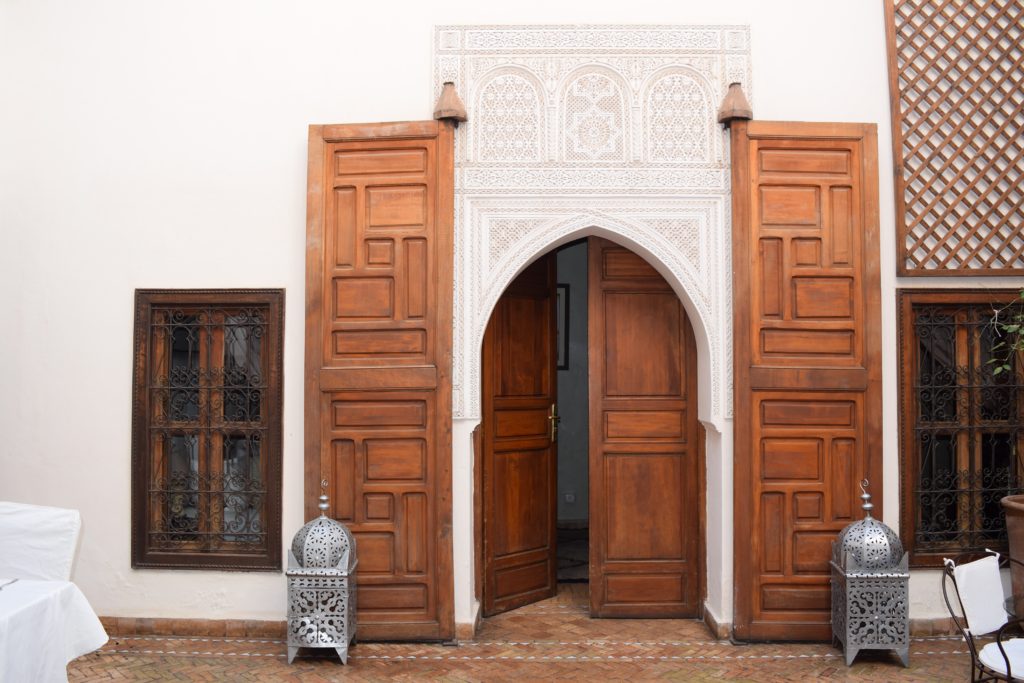 Let's talk Riads shall we? When we first started looking for a family friendly place to stay in Marrakech, we googled everything about Riads and read many travel blogs just to get an idea of what to expect. After doing some research, the hubs and I decided to use our most trusted source – Trip Advisor. We rely most on trip advisor when planning any potential vacation and hotel accomodations. We read so many good reviews on this beautiful tranquil Riad, we knew we made the right choice in picking this place.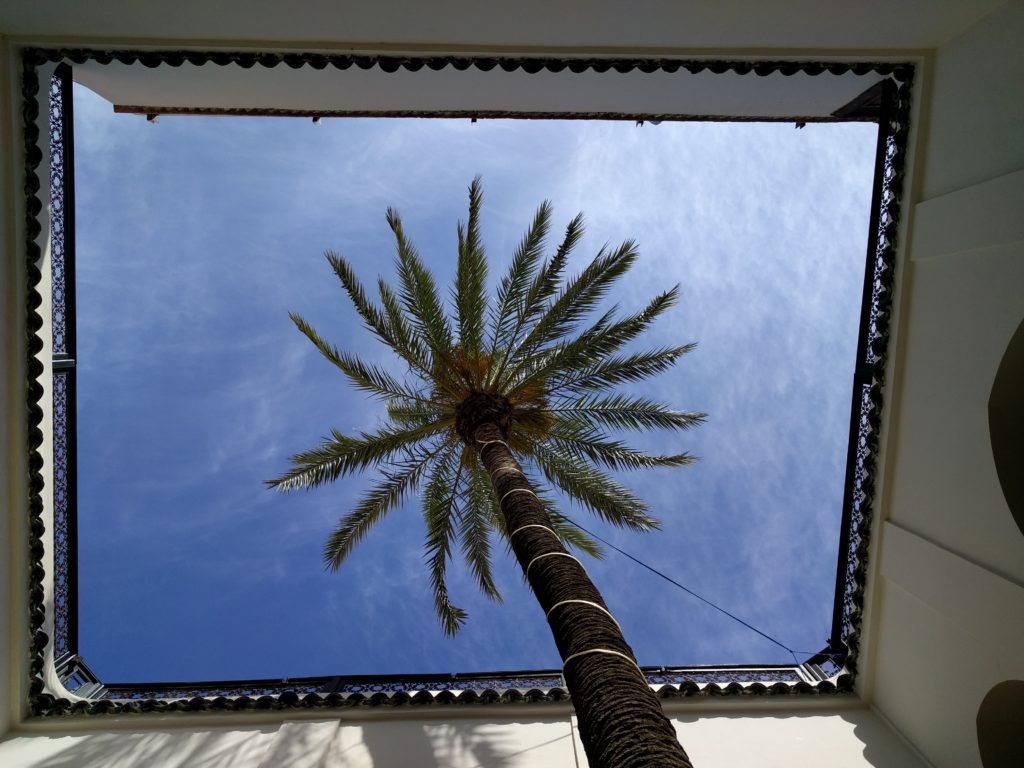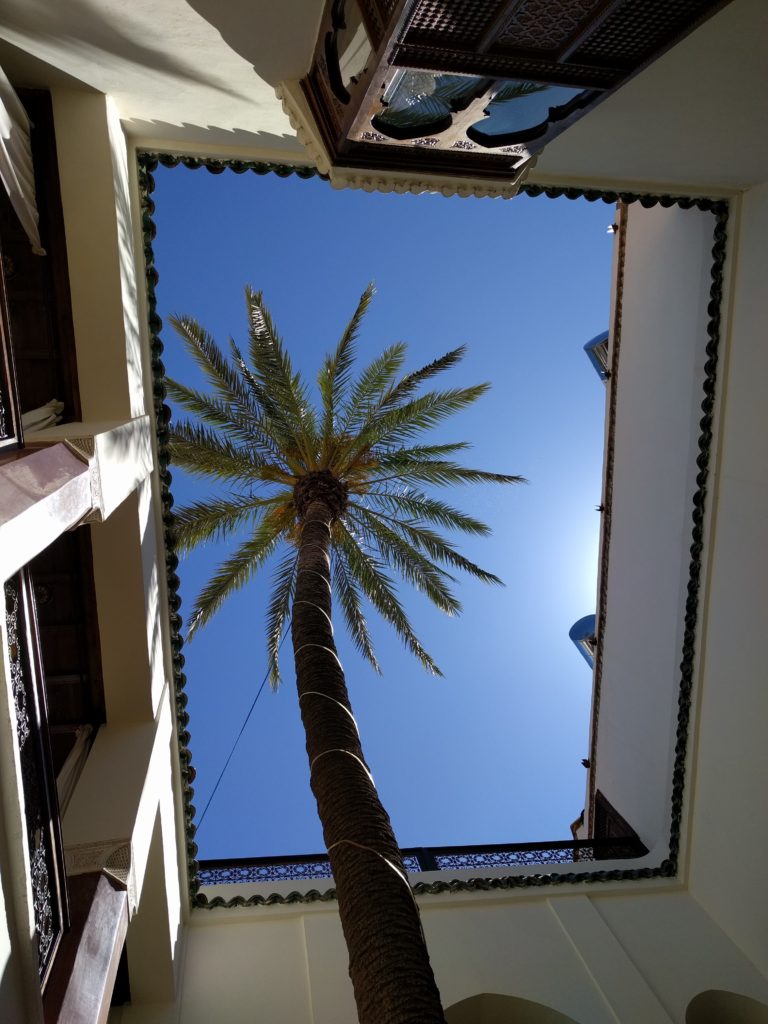 As you enter this beautiful Riad tucked away in the Medina, you don't even realize you are staying anywhere near the hustle and bustle of everyday Marrakech. It's so peaceful and welcoming. As we walked into the courtyard the first thing we saw is this huge palm tree right in the middle of the Riad. It was absolutely stunning.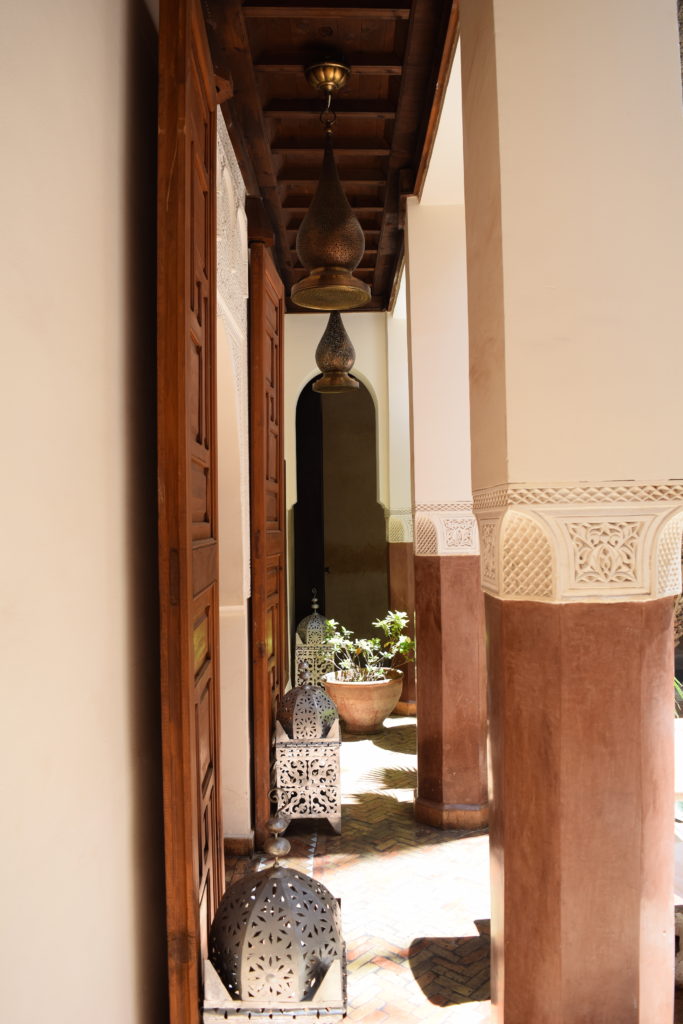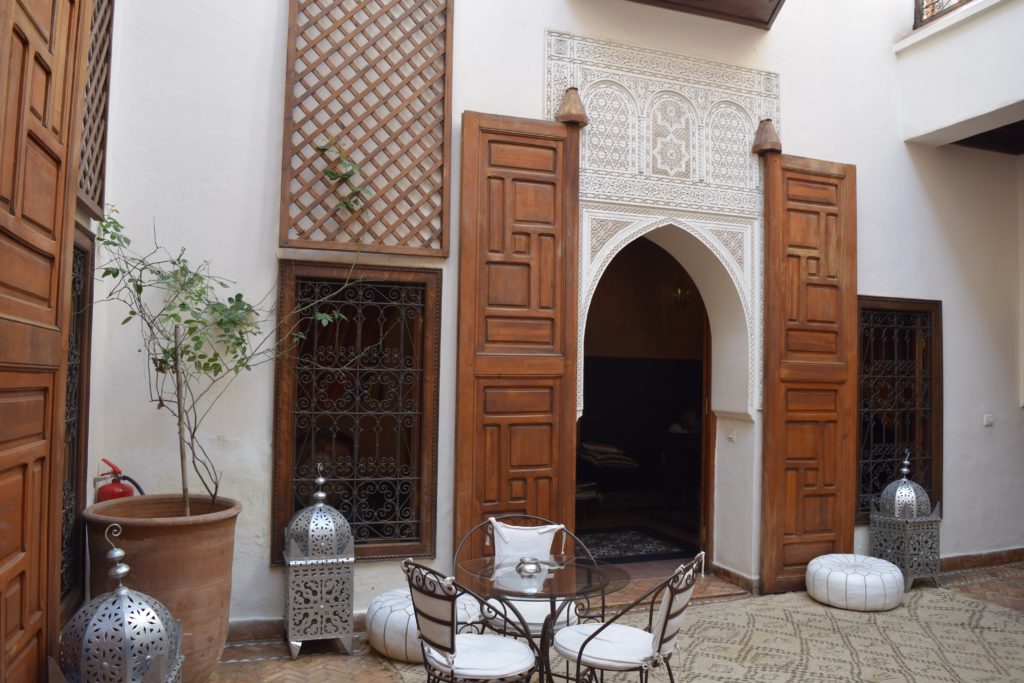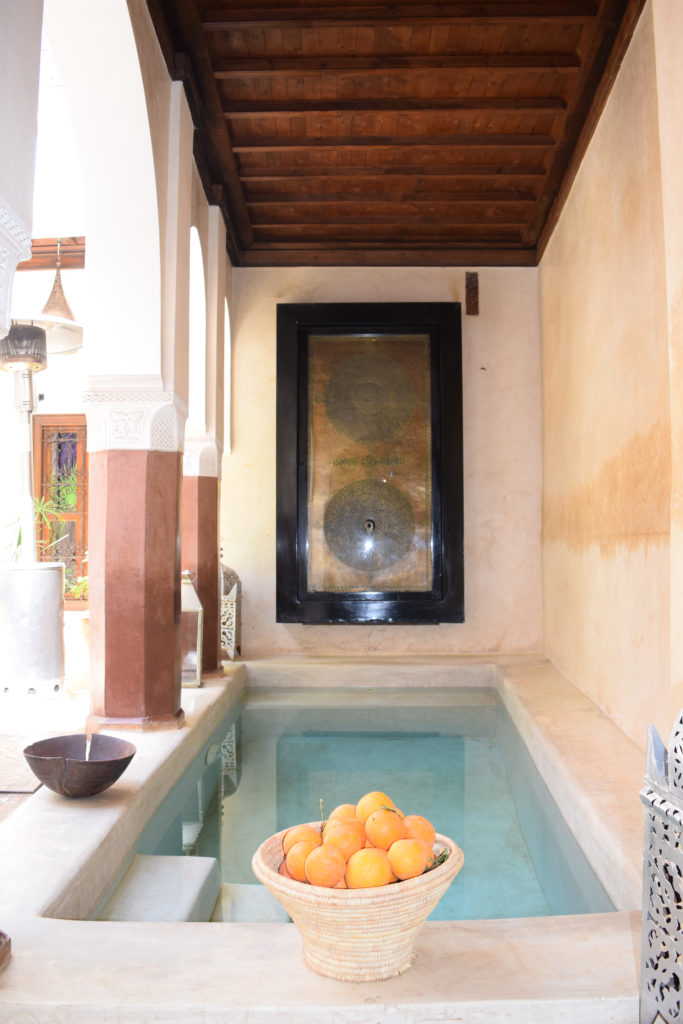 Zam Zam Riad is a hidden gem found deep in the Medina nestled in between terracotta-hued homes in a lovely local neighbourhood of Bab Taghzout. While this is a great place to stay away from the tourist trail, it's about a 25 minute walk to the main souk Jemma el-Fna. You can hop in a taxi which is ideal if you're traveling with kids, and it's super affordable. It is however only a 15 minute walk to the Yves Saint Laurent's "Le Jardin Majorelle."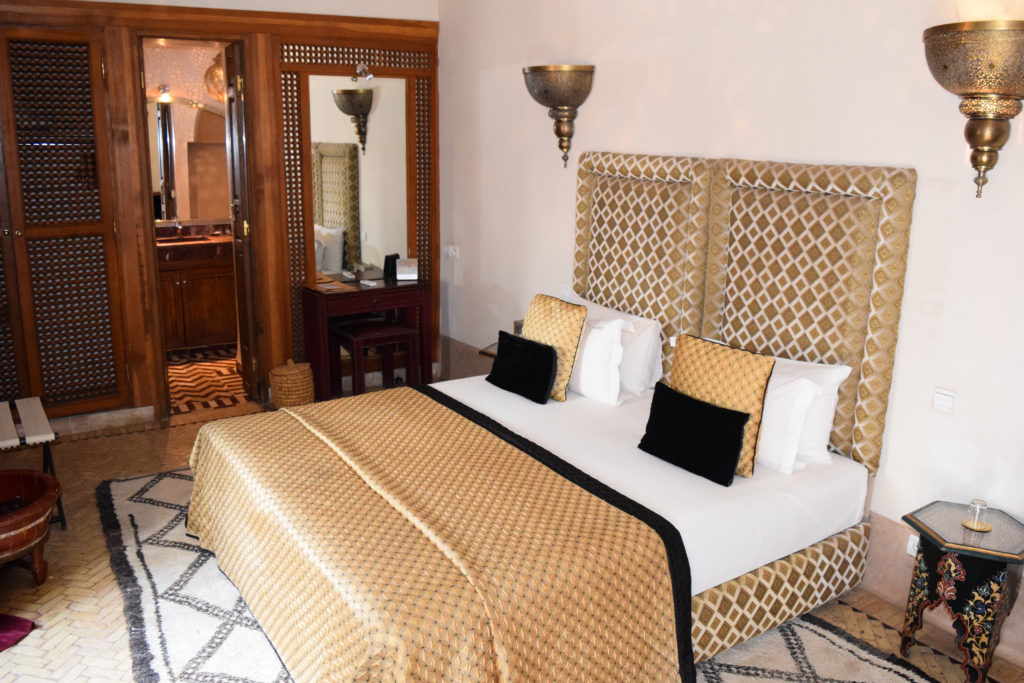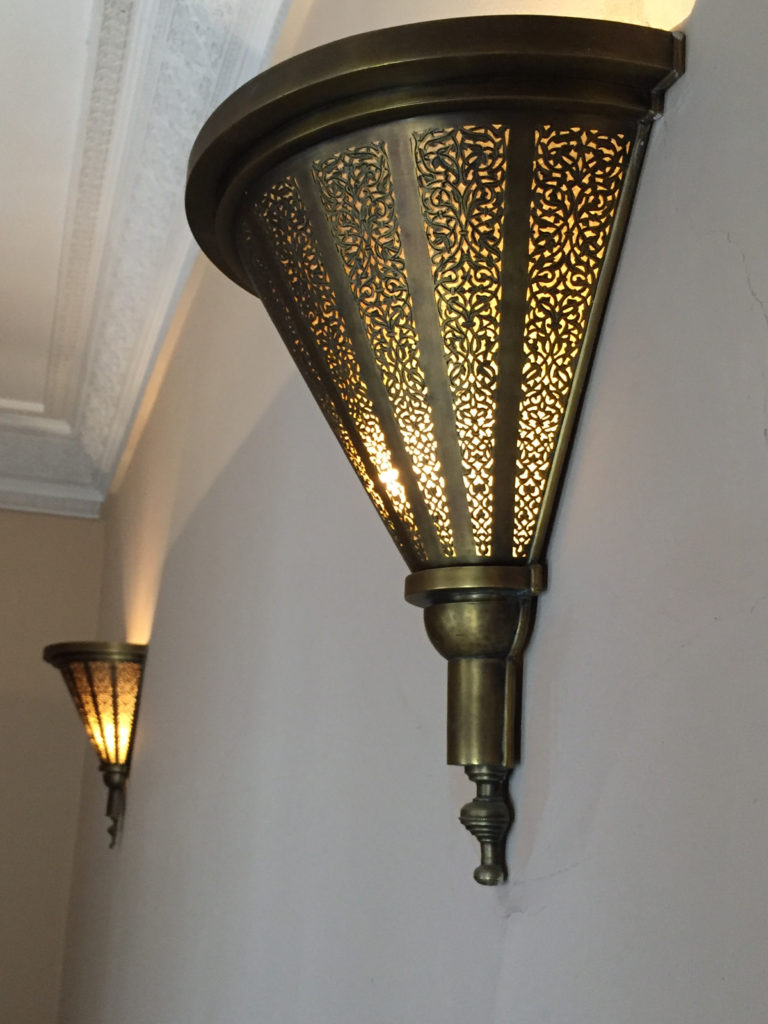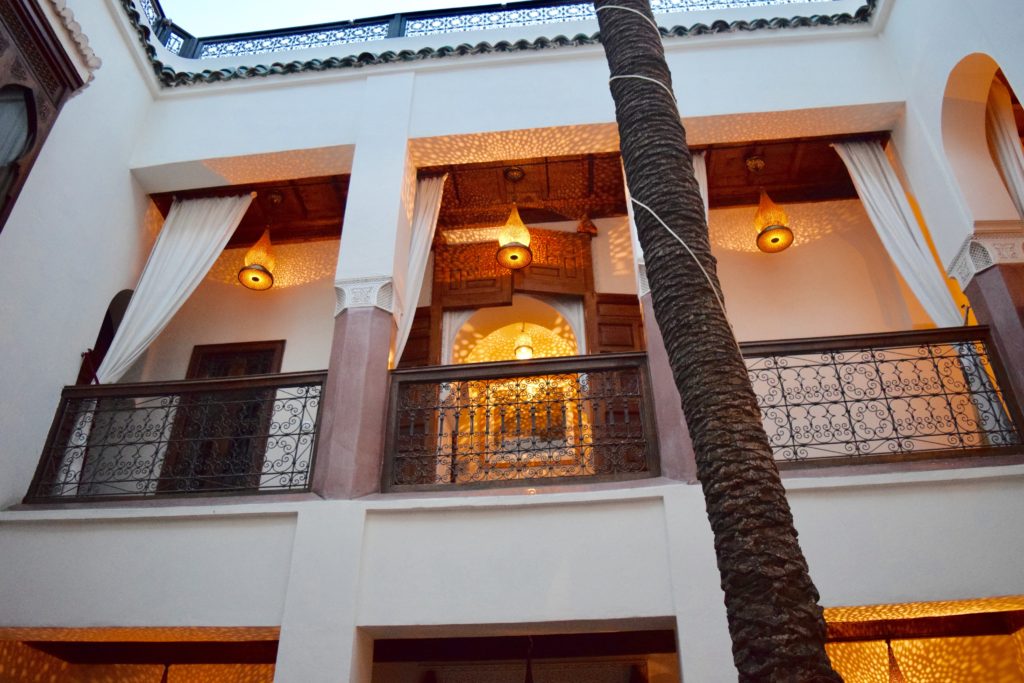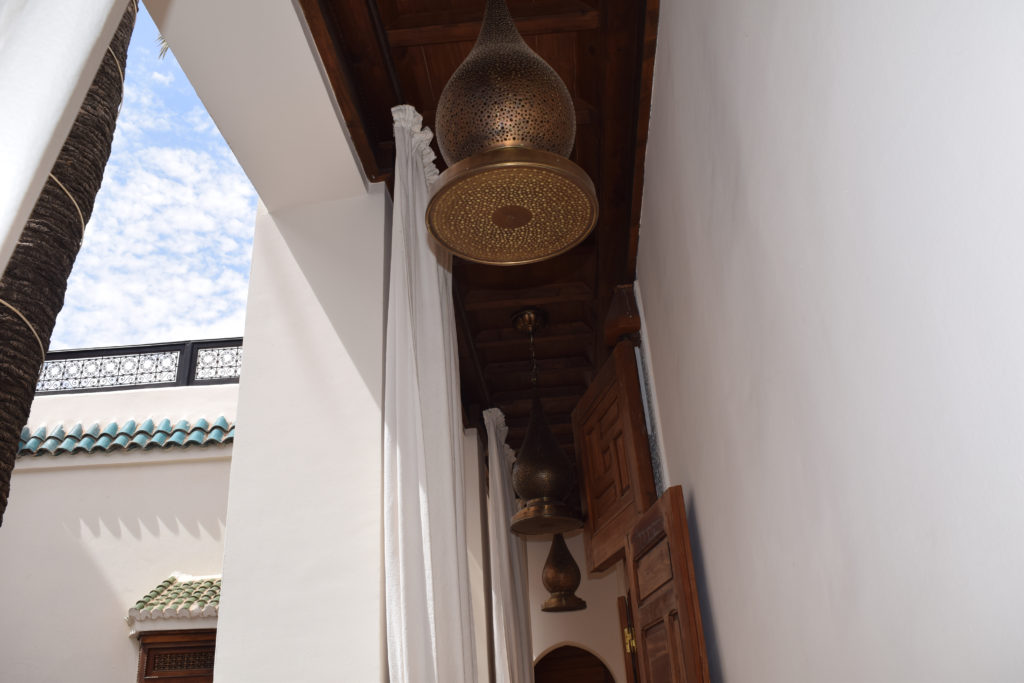 Zam Zam Riad consists of 7 beautiful rooms. Each room is uniquely designed with style and character. The owners, Marcus and Emma who are British expats worked together in creating this beautiful escape right in the heart of a typical Marrakech neighbourhood. No detail is to small. Each room had it's own exotic flavour- mix of art and decor with Juju Hats from Cameroon and authentic hand made Beni Ourain rugs which definitely added the warmth you crave in any hotel.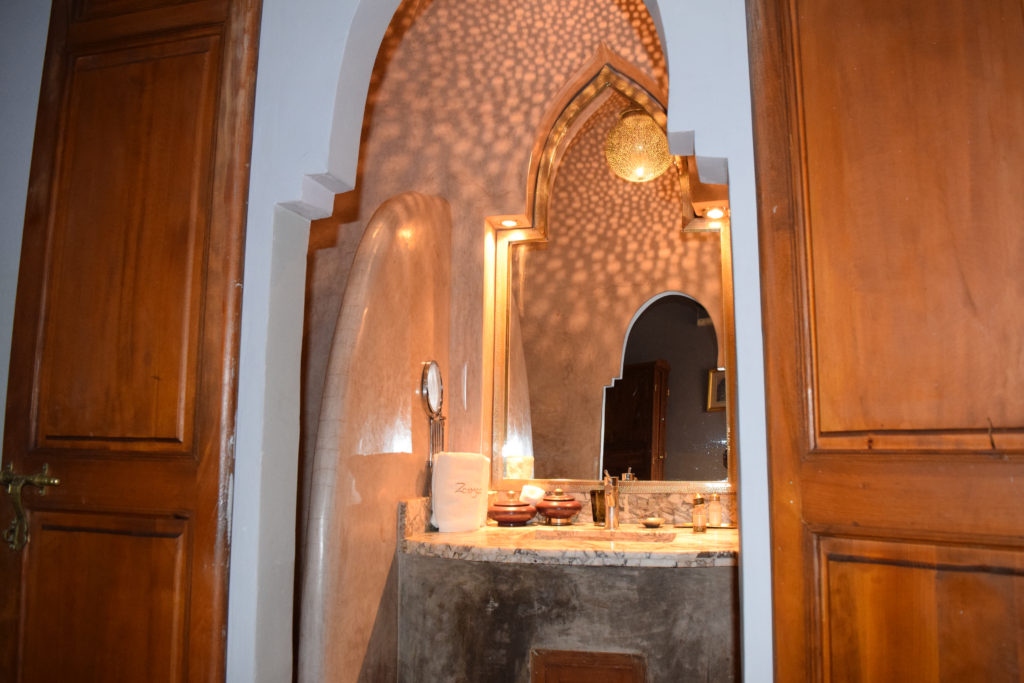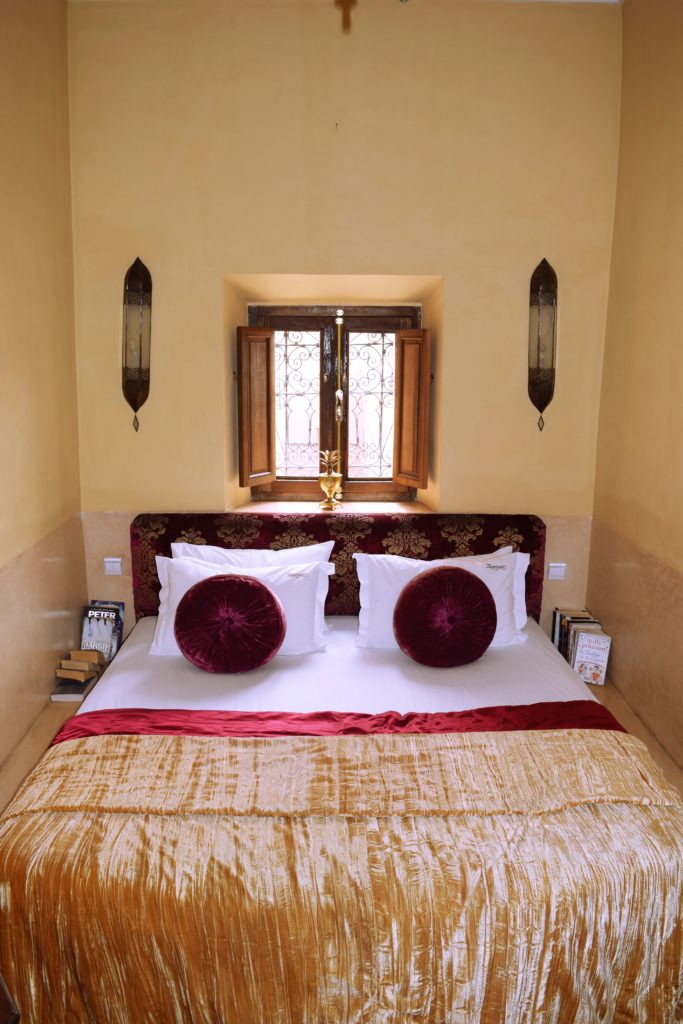 We thoroughly enjoyed the wonderful home cooked breakfasts served every morning. Ilham, the resident chef is absolutely wonderful. We devoured all her home made jams and Moroccan pancakes each morning. We will never forget the scrumptious Moroccan inspired lunch she served us upon our arrival on our vey first day. The Riad also offers cooking classes with Ilham. Due to the lack of time, unfortunately we were not able to participate, but I highly recommend it. Ilham has some mad skills in the kitchen!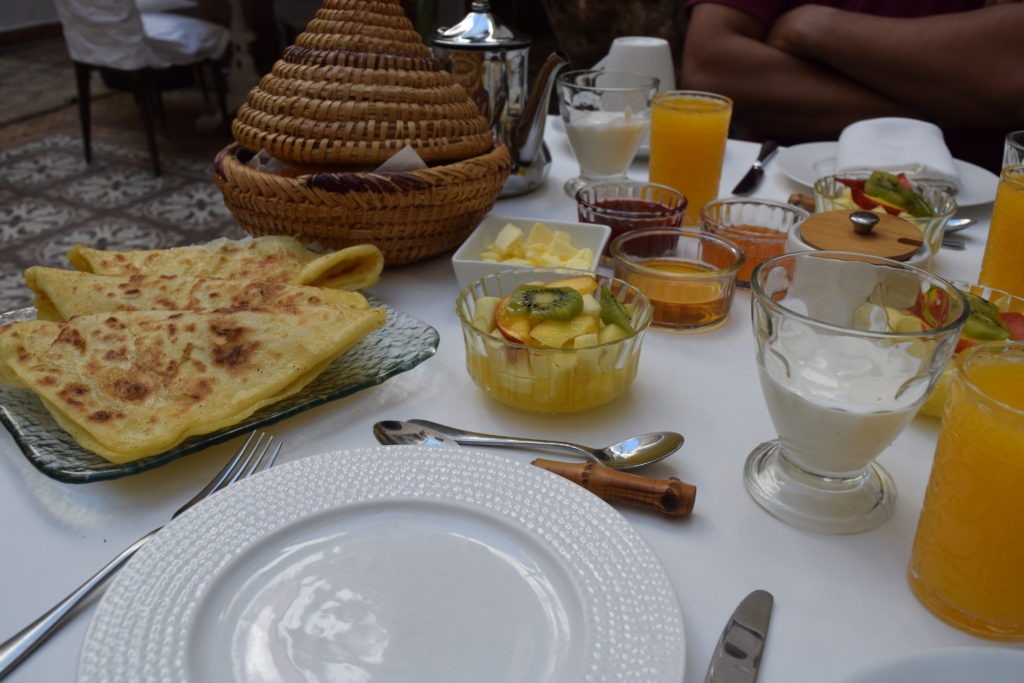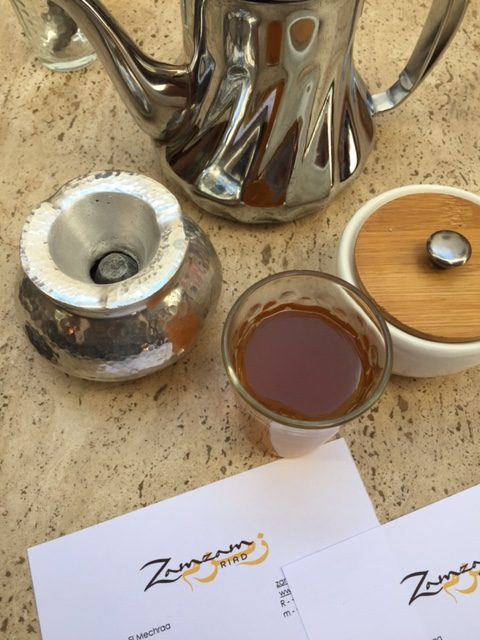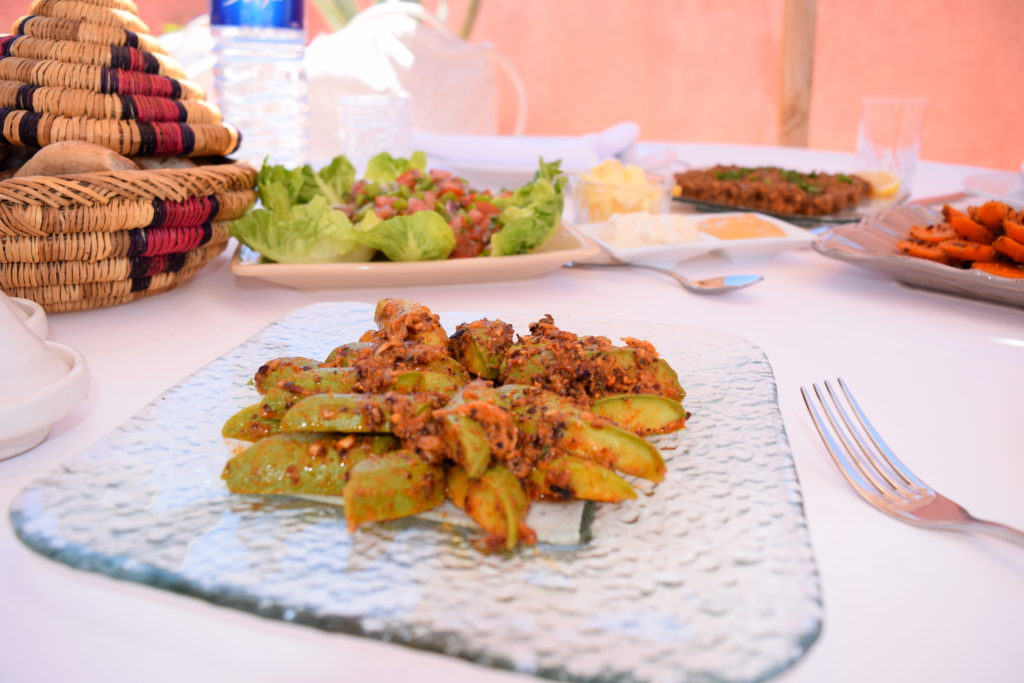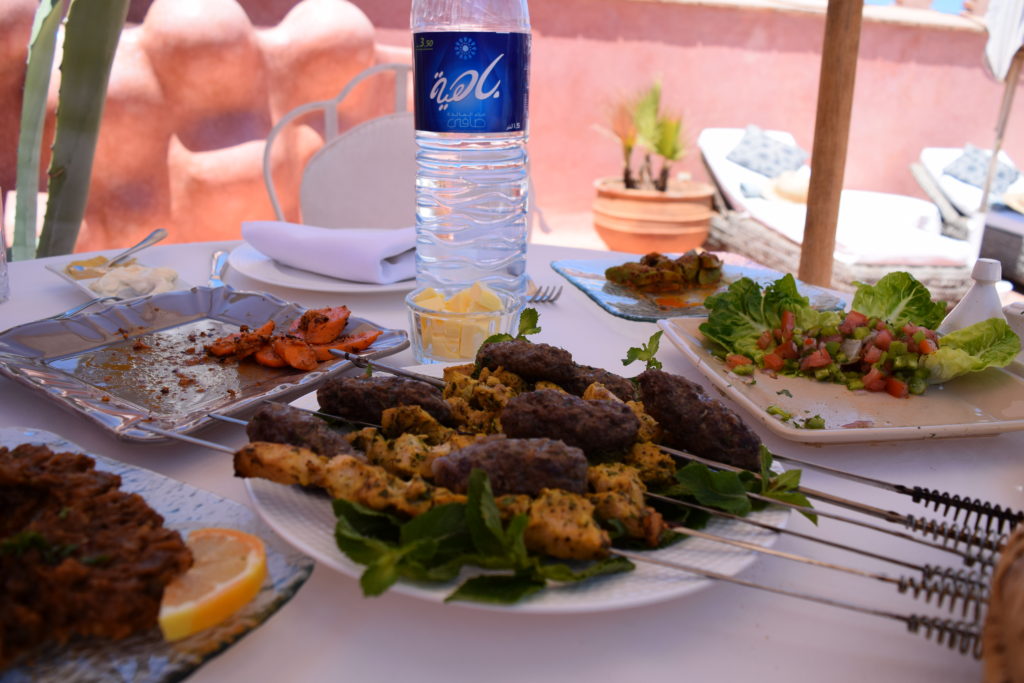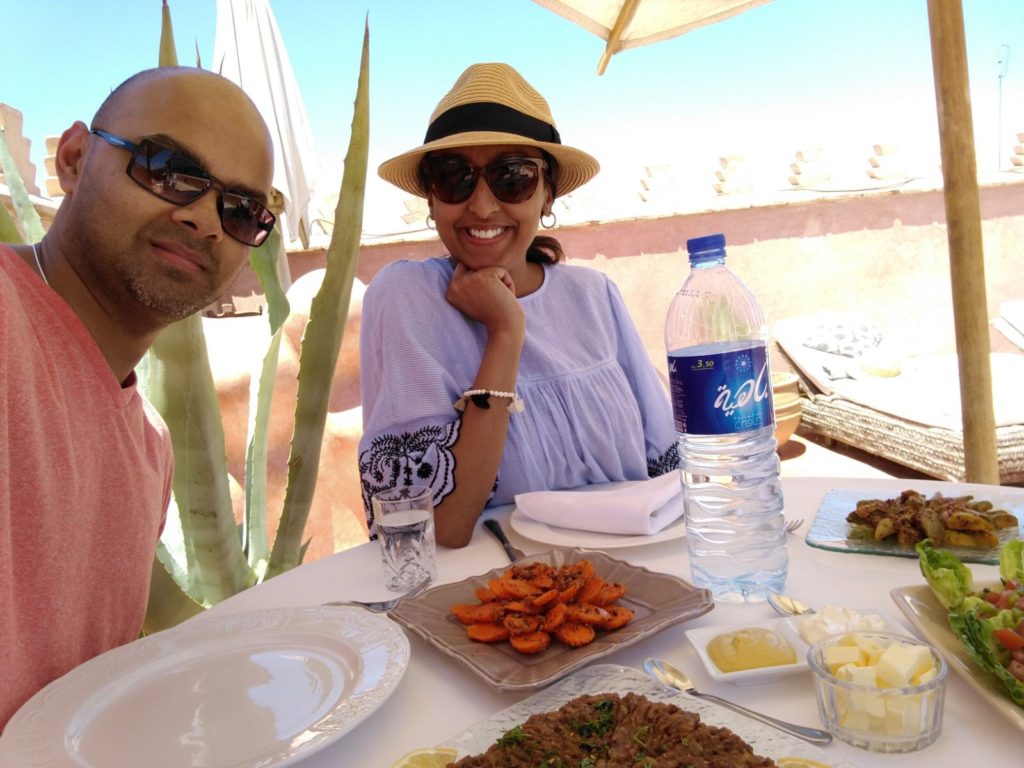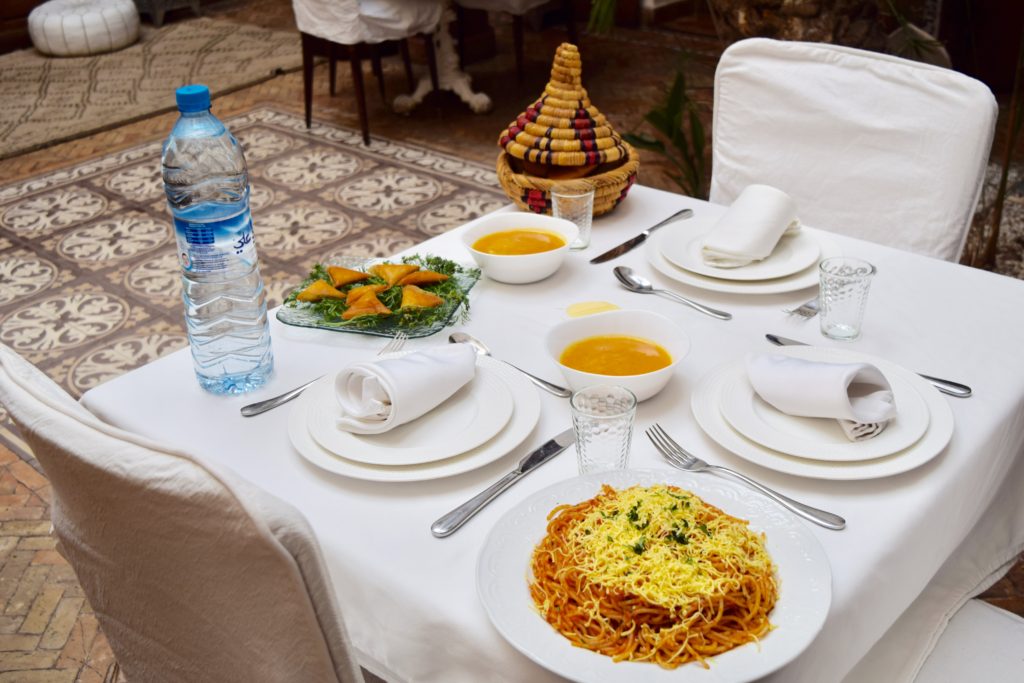 On our last day, after 3 days of roaming the streets of Marrakech I was tired and I was sore. My husband surprised me with a full on Moroccan Hammam treatment and a deep tissue massage. What is a Moroccan Hammam? It's similar to a typical Turkish bath in a steam room. The only difference is, there is way more scrubbing and exfoliating going on! Just click here.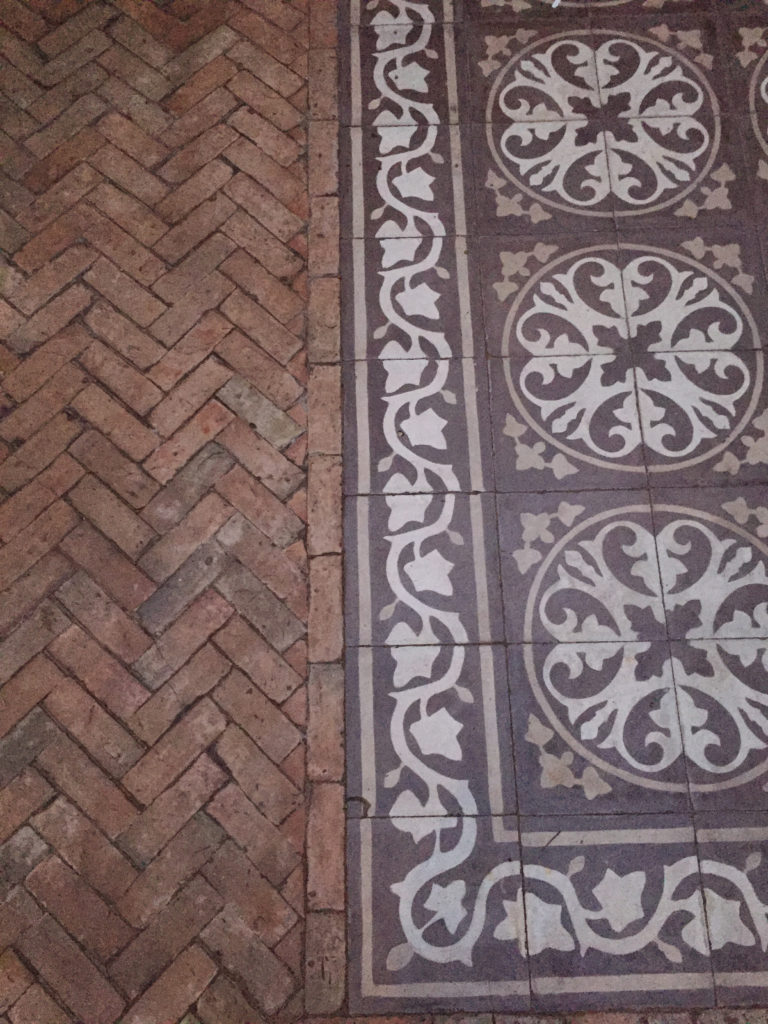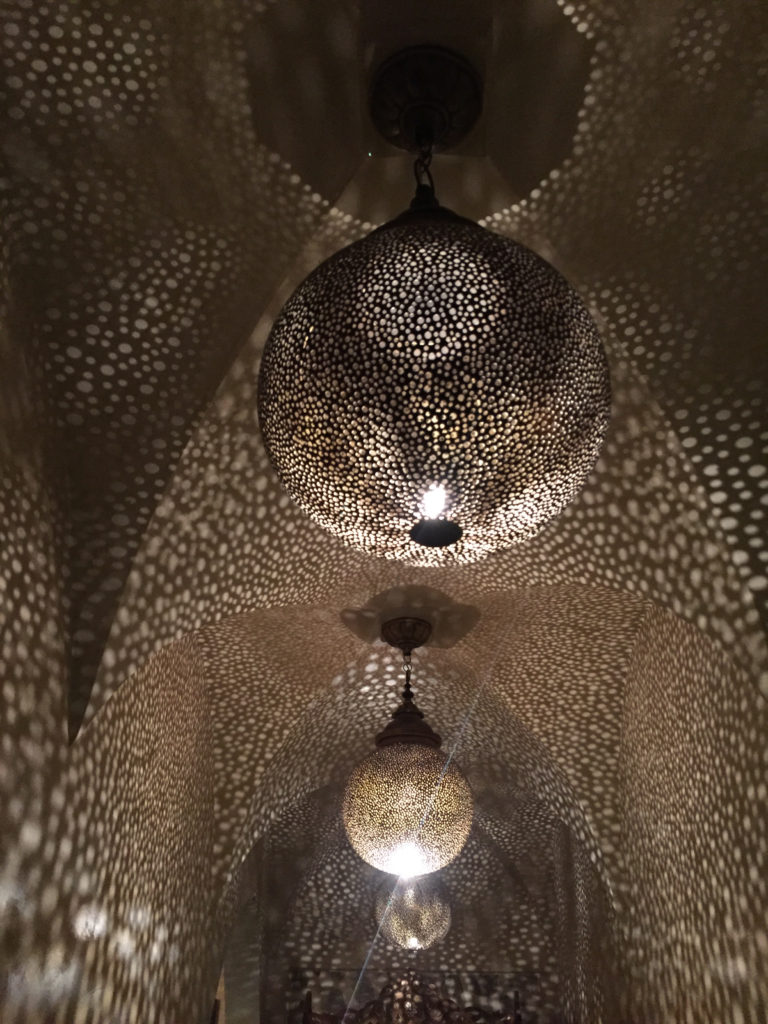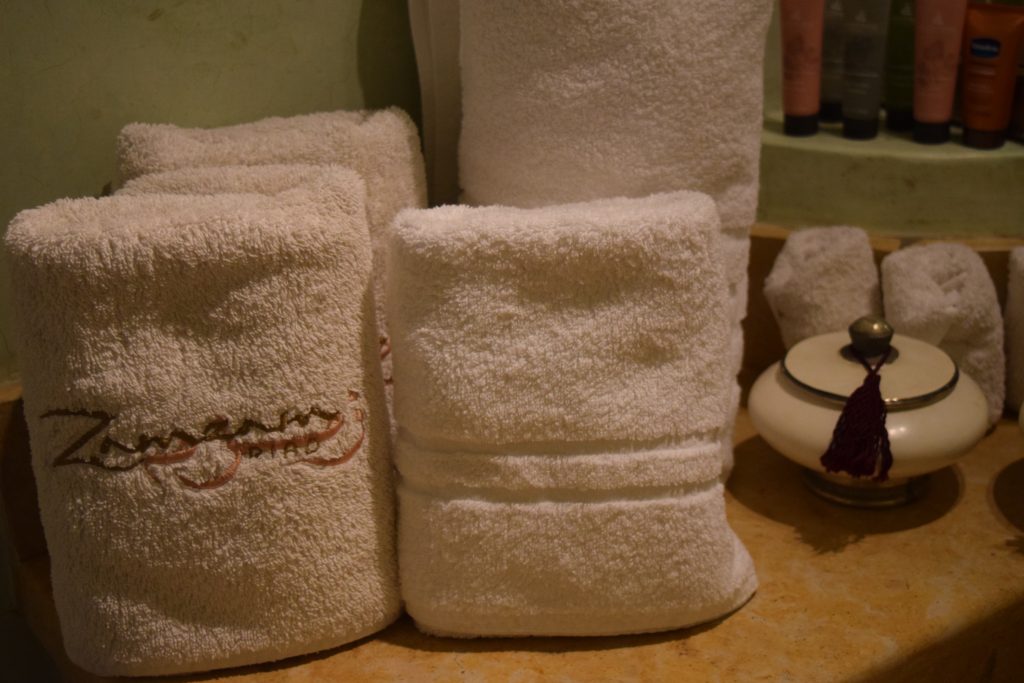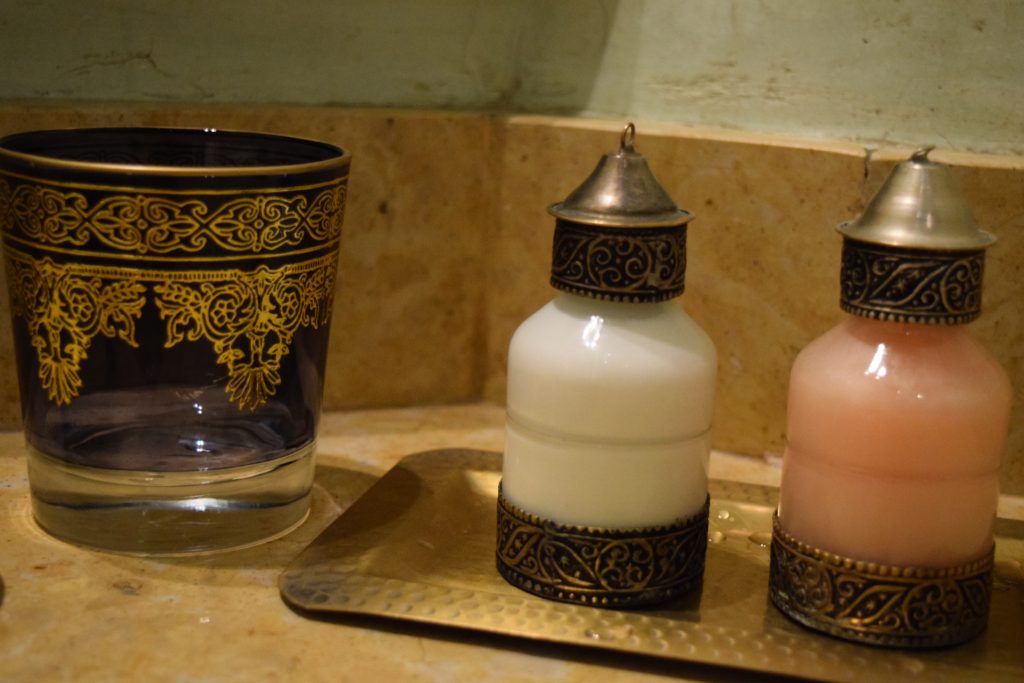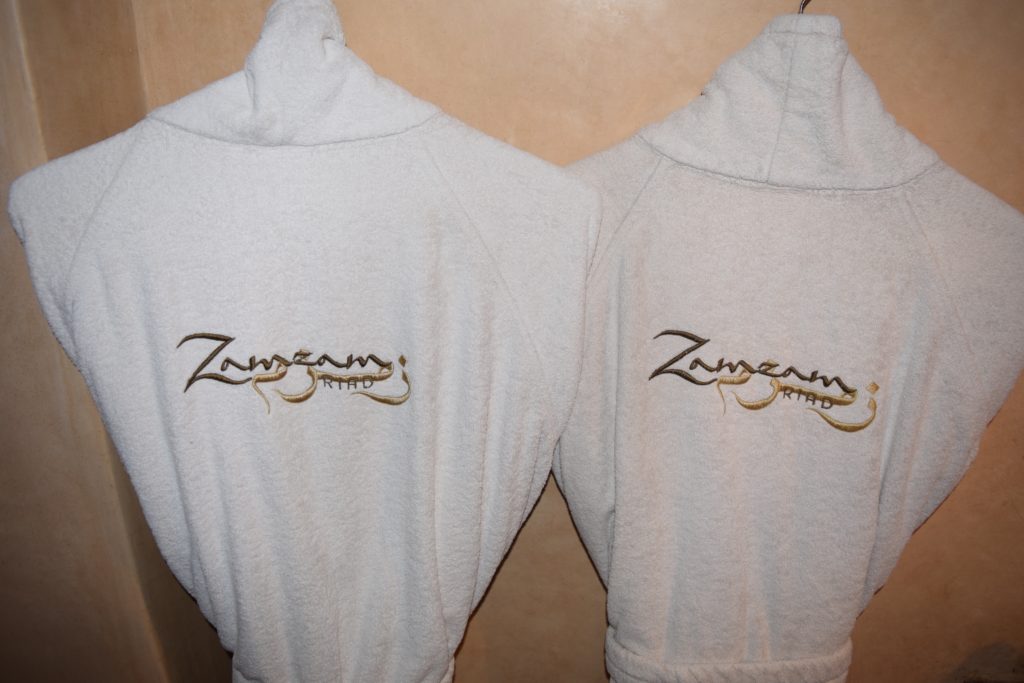 It was absolutely wonderful to say the least. I have never felt so "fresh and so clean clean"… #cheesy I know, sorry I just had to do it!  It was just the thing I needed to cap off our 3 days stay at this Riad.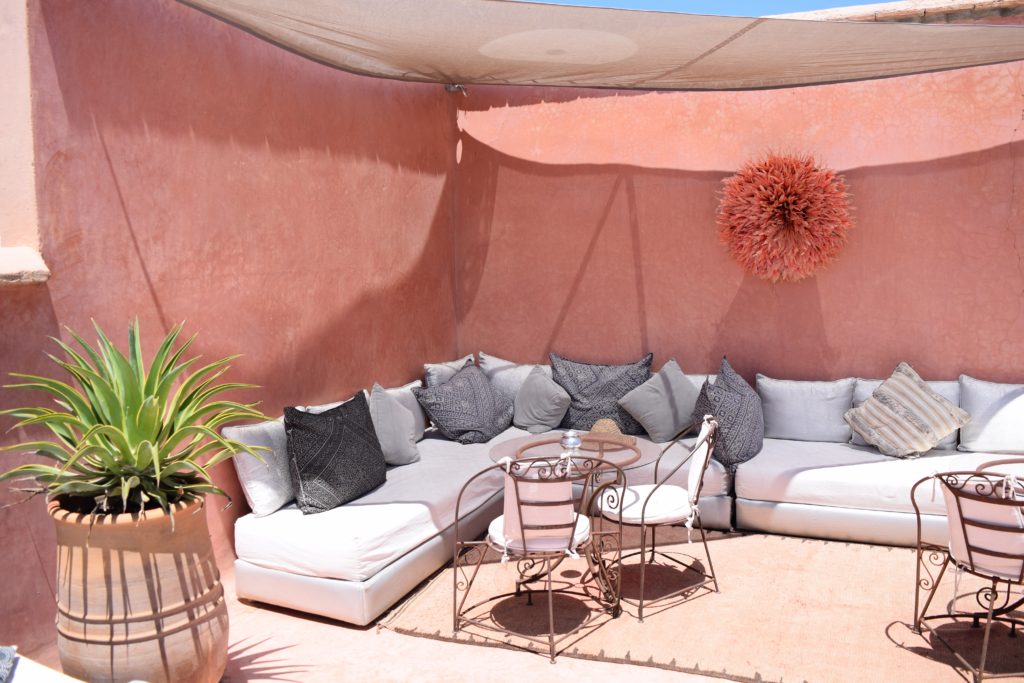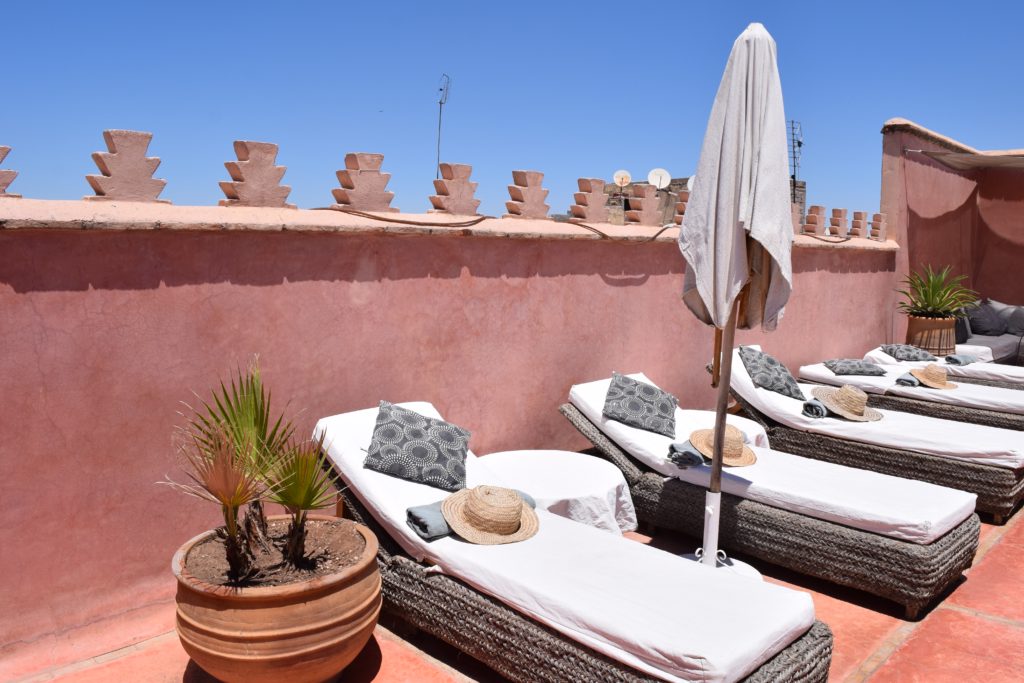 Lastly, the staff. What can I say. Everyone went above and beyond to make our stay as comfortable as possible. Imane, the Riad manager was always on hand to answer any questions and always made sure we were well taken cared of. Everyone greeted us with a warm and friendly smile every morning.
Aziz the night manager was always around to help us get back to the Riad when we lost our way. It was the hotel staff that made our stay at Zam Zam Riad very special. BiG Z made himself right at home and roamed around the place chatting up all the staff members. It was wonderful.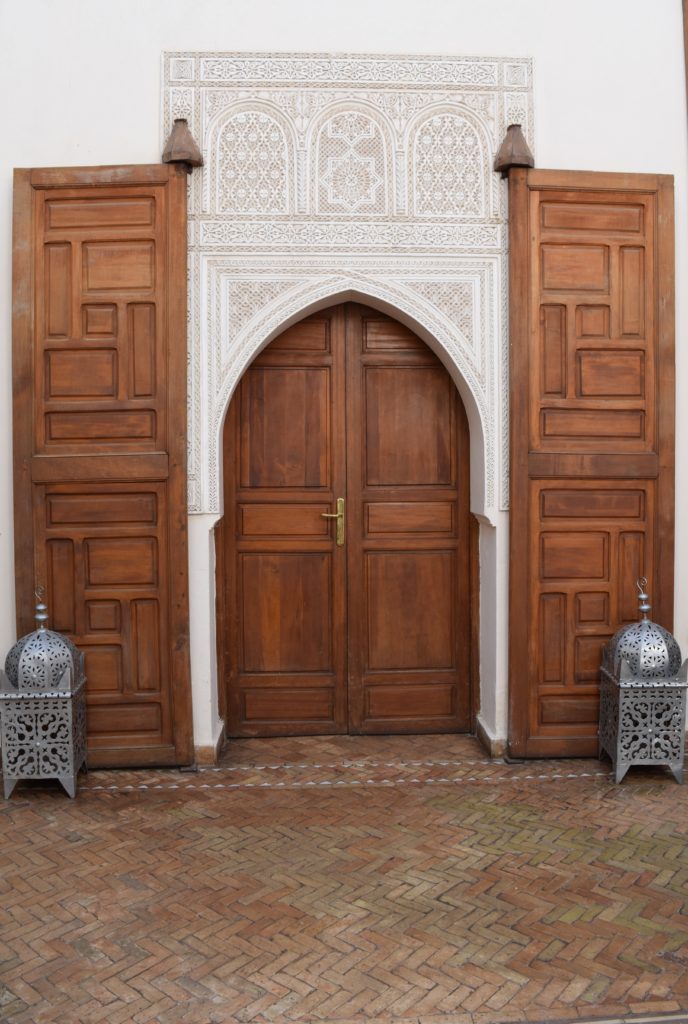 Thank you so much to Imane and Marcus for making our stay at Zam Zam Riad so memorable. We will never forget your kindness and generosity. I highly recommend anyone traveling with their kids to Marrakech to consider this hidden gem. You won't regret it!
Stay tuned for more blog posts on our amazing trip to Morocco. I hope to share my Marrakech diaries with you soon!