Growing up as a child, I don't ever recall having themed birthday parties, but I do remember, presents, cake, favours, friends, family, and not mention FUN!! Always a good time, no matter what we were doing. Kids, good food, games and lots of room to run around and hey, that was all we needed. But I think it's fair to say that things have changed quite a bit since our days. Now, with easy access to sites like Pinterest we can create any number of themed parties, not just birthdays, it can be any type of party. The ideas are endless!

I have to admit, as a total Pinterest junkie, in fact, I strongly believe I should quite my day job and be paid to pin all day. I'm serious. I'm always searching for inspiration for just about anything-especially parties! I love hosting and entertaining, and if there's a theme even better. I'll share pictures from previous events soon (stay tuned!) However, I thought it would be fun to share some tips and tricks on how to plan a themed birthday party for your lil' ones at home. These are just some tips I use with my planning process. Hope this helps you in creating a special party for your child.

Choose a theme
Does your child have a favourite book or toy? Let that be your inspiration. If your child is too young to help you choose a theme, let their daily activities guide towards building a theme. For older kids, always remember the party is for them, not you.  Get them involved, ask your child what sounds like fun.

Set a budget 
Ok- I have to admit, this one is a little hard for me, but establishing a plan and a budget ahead of time will help control your impulse purchases. Decide early on what you are including in your theme (invitations, decorations, food, entertainment and party favours) make a list of items you need.  If you plan early, you can pick things up when you see them, instead of running around to several stores leading up to the party. You can also consider going to your local party stores, or even Party Mart, Dollarama, or online party supply stores.

Entertainment
Games and activities should be based on your theme. For younger kids, old fashioned games like Pin the Tail on the Donkey can be lots of fun and easily themed. Face painting is also  something that's always a hit with younger kids and can be easily themed.  For older kids, get creative, as them for their input!

Fun Food
This is always a hit with whatever theme you have planned. Make food presentation exciting by using colourful serving platters, fun table cloths, and cute utensils. For kids, a prep-your-own food bar, like pizza and ice-cream is always a big hit. The key thing to remember is to make it fun and easy. Choose items you can prep in advance. As the host, you want to be enjoying all the fun too. Fruits, sandwiches and vegetables can easily compliment your theme. Give your food items creative names and labels and I promise you, everyone will love it!

Decoration and Favours
Start your shopping early! Like I mentioned before, if you start early, you avoid bouncing around town looking for supplies and decor. A party store would be your best bet or just go online and shop from the comfort of your own home. If you're DIY handy, you and your child can work together in making your own decorations and favours adding a personal touch to the entire party. Remember, whatever you do, have fun and enjoy in making lasting memories for your child.

Make sure to check in again for pictures and updates on our kids birthdays in the coming weeks. Until then…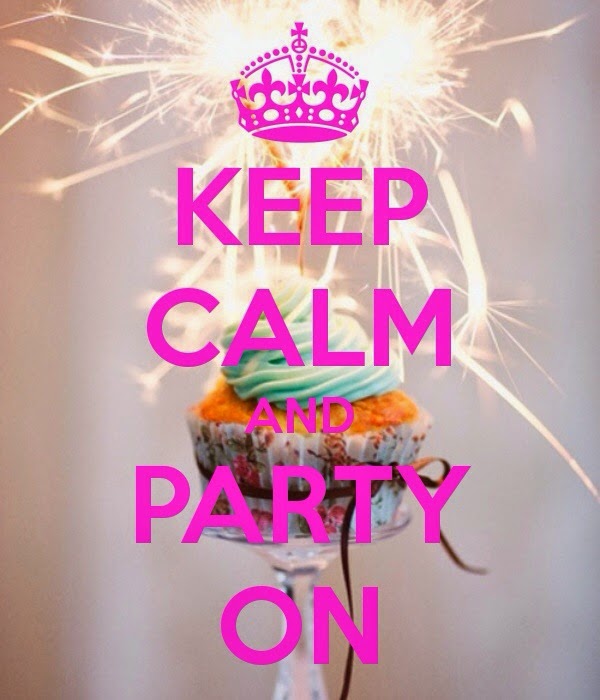 Ciao!